Home
» History and Beacon
History and Beacon
Elevators began as simple rope or chain hoists. In the past elevator drive mechanisms were powered by steam and water hydraulic pistons. In 1823, an "ascending room" made its debut in London. In 1853, Elisha Otis introduced the safety elevator, which prevented the fall of the cab if the cable broke.On March 23, 1857 the first Otis elevator was installed at 488 Broadway in New York City. The first elevator shaft preceded the first elevator by four years. Construction for Peter Cooper's Cooper Union building in New York began in 1853. An elevator shaft was included in the design for Cooper Union, because Cooper was utterly confident a safe passenger elevator would soon be invented. The first electric elevator was built by Werner von Siemens in 1880. The safety and speed of electric elevators were significantly enhanced by Frank Sprague. The development of elevators was led by the need for movement of large amounts of raw materials including coal and lumber from hillsides. The technology developed by these industries and the introduction of steel beam construction worked together to provide the need for the passenger and freight elevators we use today.

Today, elevators are built under strict supervision of the Building Codes. In addition other related standards are likely required to be complied with as specified by Local Authorities having Jurisdiction. All new elevators are computer-controlled and microprocessor based. This allows the elevator system to place cabs where they are most needed in the interest of smooth running, with behaviour based on analysis of building use called "Traffic Studies." Traffic Studies are done by Professional elevator consultants. We at Beacon have a dedicated team of engineers and technical professionals to carry out such analysis and come out with the most pertinent solution for client's vertical motion requirement. Beacon Elevator Co. Pvt. Ltd. is fast emerging as leader, in vertical motion technologies that enable utility & industry customers to improve performance while lowering environmental impact.
Company Profile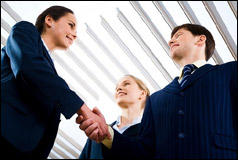 With an eye on 21st century Beacon has established a farsighted corporate identity. The company wants to meet future expectations of customers in the field of vertical motion with further advancement offering leading technologies on a global platform. Beacon, the pioneer in vertical motion elevator technology since 1984 have constantly innovated to produce the finest quality elevator of all types, be it Freight, Passenger, Hospital, Automobile, Dumbwaiter or Flameproof.
Some Of The Few Prestigious Installations Across India :
New Delhi, Noida, Gurgaon, Ghaziabad, Faridabad, Meerut, Muradabad, Bareilly, Haridwar, Rishikesh, Dehradun, Almora, Lucknow, Kanpur, Renukut, Jammu, Kashmir, Katra, Kolkata, Ambala, Chandigarh, Ropar, Paontasahib, Manali, Bhatinda, Nabha, Baddi, Solan, Agra, Gwalior, Guna, Rohtak, Laxmangarh, Kotputli, Ajmer, Jaipur, Kota, Bhilwara, Jalandhar, Dewas, Bilaspur , Bhubhaneshwar, Mumbai, Muri, Pune, Khandala, Goa, Hyderabad, Vizag, Bangalore, Trivendrum, Cochin, Munnar , Waknaghat, Chennai , Pata, Rudrapur, Kumarhatti, Shillong, Bangladesh, Nepal, Manesar, Narela etc.